I recently had the opportunity to read Simon Sinek's book Start With Why, and I highly recommend it. He also gives an inspiring TEDTalk that boils his message down to its essence. Sinek explores why some leaders and organizations can inspire others, both inside and outside of the "company," to help advance their mission and vision. He also articulates why there are unique and special places that have value – economically, culturally and socially – that is invaluable.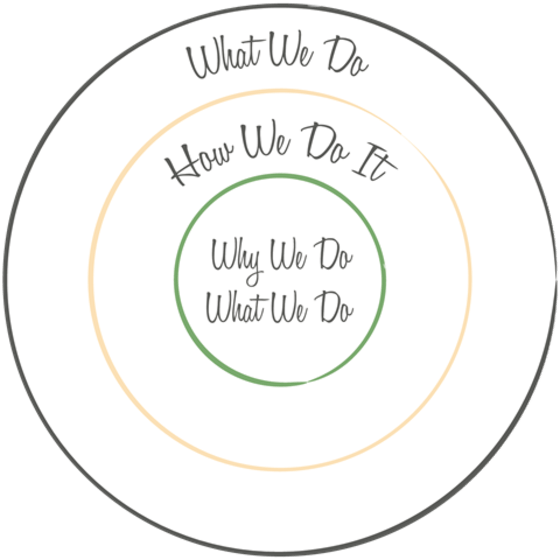 Sinek's premise is simple – it all starts from the inside out, whereas most of the world starts from the outside in which is backwards. It all starts with an organization's WHY. Why do we do what we do?


Basically, every single company and organization knows WHAT they do. Some companies and people know HOW they do WHAT they do. But very few people or companies can clearly communicate WHY they do what they do. WHY does the company exist – what is its purpose, cause or belief?Let's take Amedisys as an example. I'd venture to say that most understand what we do. We take care of our patients and clients wherever they call home. And as an organization, we know how we do it – we hire the best people and arm them with the best tools such as clinical programs, protocols, technology and training to care for these patients in the home.My aim for the remainder of the year is to ensure that every Amedisys employee can emphatically explain WHY we do what we do each and every day. What about Amedisys as a whole? I think it's pretty simple. We are a company of caregivers. We take care of our people – our own and our patients.Everything we do is to fight for people to live out their lives with dignity where they most want to be, for as long as possible.No one wants to spend their golden years in and out of hospitals or other facilities if they don't have to. People want to stay in the comfort and familiarity of their own homes surrounded by the possessions they treasure and the people they love. Everyone wants to live their life fully, on their own terms, as they age. It's what we want for our mothers, our fathers, our grandparents – it's what we want for ourselves – because one day, that patient will be you and me.At Amedisys, we can make this happen. That's our WHY.